Description
Ryukakusan® Direct Stick Mint Flavor 16s 

Contains gentle herbal ingredients that directly help nourishing the throat, relieving throat discomfort and protecting your voice. 
The granulated powder  dissolves immediately when reaching the throat, no need to consume with water. 
With individual sachet stick, it is convenient for consuming anytime, anywhere.
Ryukakusan® Direct Stick is recommended for people aged 3 or above. Take 1 pack without water in every 2 hours or above, maximum 6 packs per day recommended.
"Ryukakusan" is the registered trademark of Ryukakusan Co., Ltd.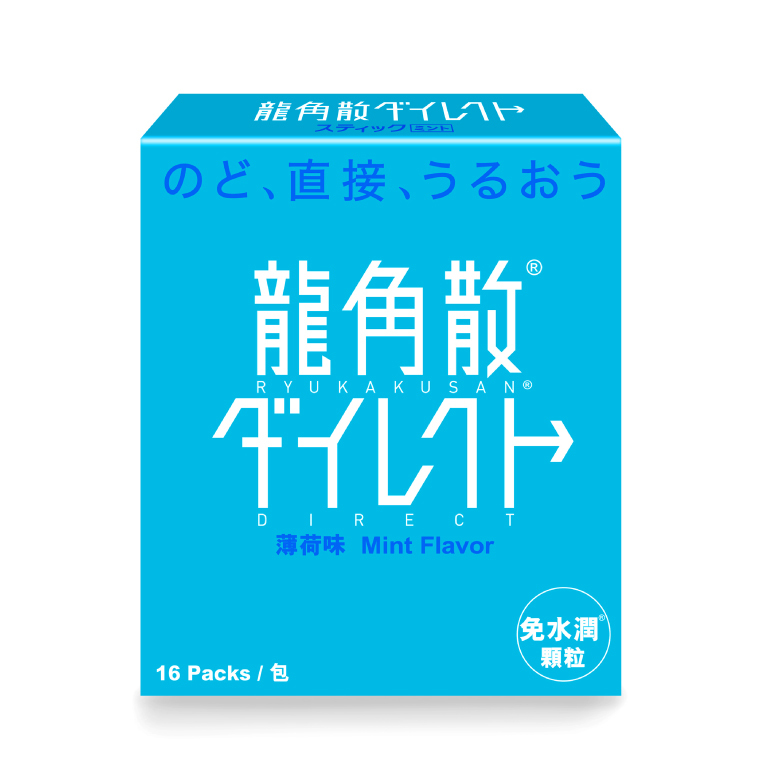 📌 如遇商品缺貨,本店會全數退款
Customer Reviews
{{'product.product_review.no_review' | translate}}