Description
Made in Japan, MR.S MACA 60's contains natural ingredients like 3000mg Maca (fresh conversion for every two tablets intake), extract of cistanche, oyster, black garlic, ginseng, cordyceps and royal jelly etc. 
It helps to enhances men's stamina, stiffness and strength, improve metabolism and blood circulation, boost energy level and endurance, relieve fatigue and aging problems, and raise male charisma after consumption.
This product does not contain western medicine and would not cause reliance and side effect, which is a very good choice for male rejuvenation.
Suitable for those who always feel tired, weak and fatigue, with low energy level, and would like to boost energy and sports endurance and stamina.
Adults: 1-2 times daily, 2 capsules each time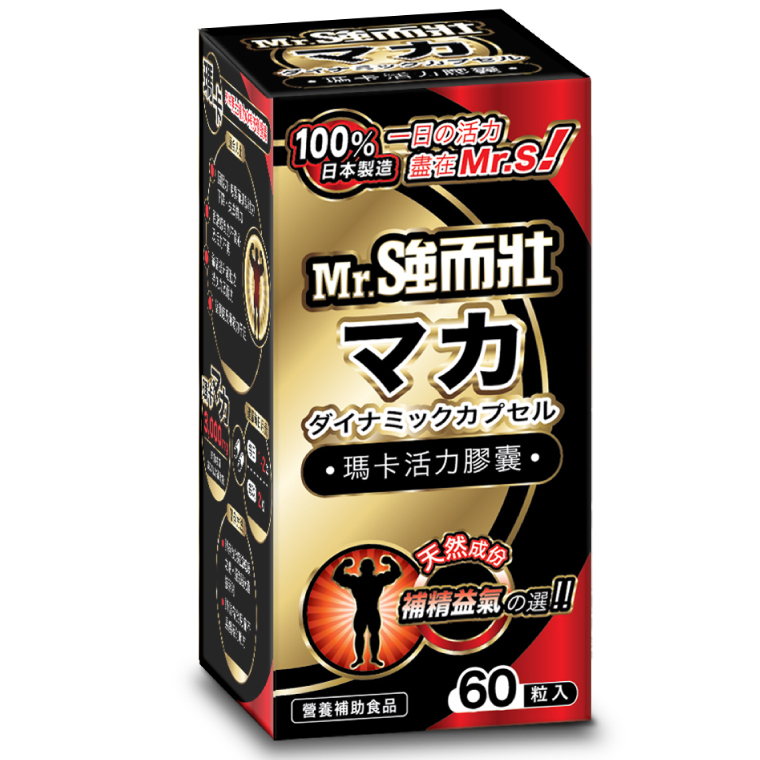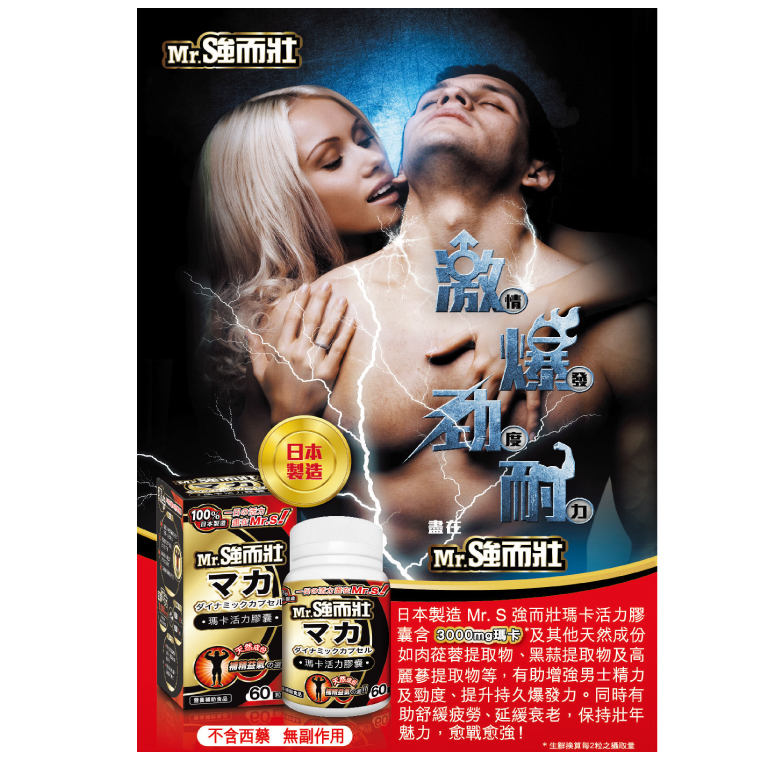 📌 如遇商品缺貨,本店會全數退款
Customer Reviews
{{'product.product_review.no_review' | translate}}